2019 GLOBAL RESEARCH SERIES
Dr. Eugenia Arvanitis (University of Patras) delivered a keynote address titled Dr. Barbara Settles: A Mediated Life Narrative, April 26th, 2019, at the 2019 Global Research Series, Human Development & Family Sciences, University of Delaware, USA.
The HDFS Global Research Series features internationally renowned
scholars discussing contemporary issues in the field of family sciences.
UD faculty, students, staff and the community are invited to attend.
---
PLENARY
Refugee family relationships of domesticity and cohabitation in Greece
KEYNOTE ADDRESS delivered by Eugenia Arvanitis at the Symposium on Families Amidst Global and Local Processes: Economic, Political and Cultural Change hosted in Rhodes, Greece at the University of the Aegean from July 5th – July 7th, 2019.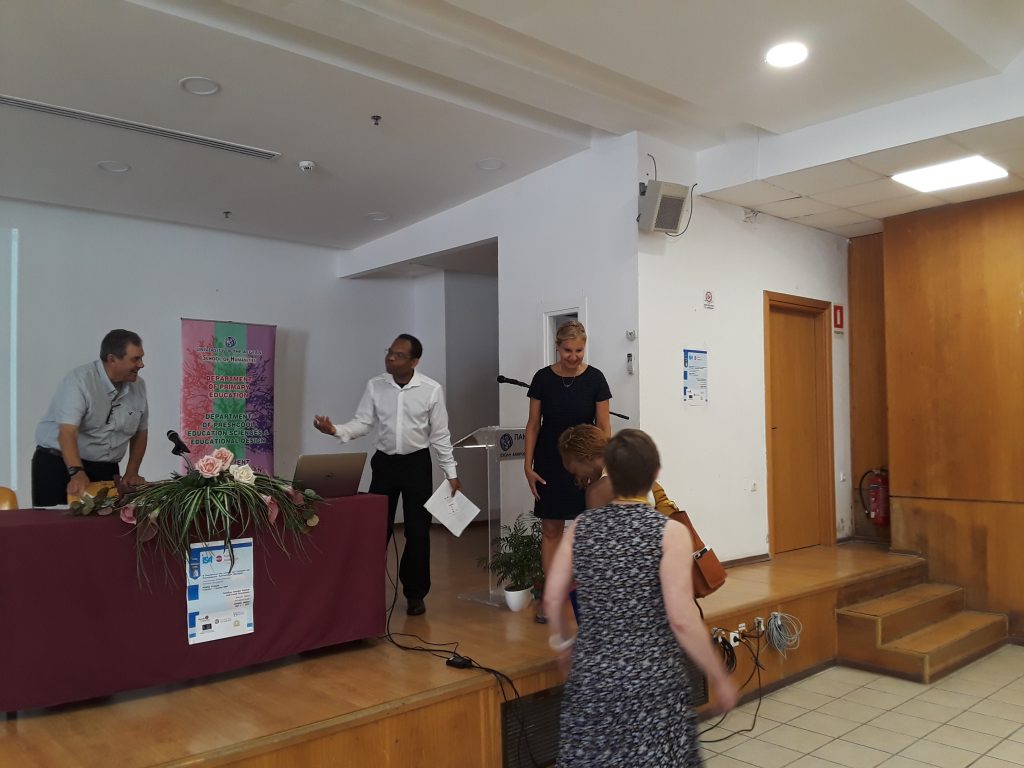 The event was organised by the Research Committee 06 (Committee on Family Research), International Association of Sociology.
---
Τόποι μνήμης και αφηγήσεις ζωής στην ελληνική διασπορά
Στο πλαίσιο των μαθημάτων της Διαπολιτισμικότητας / Ετερότητας στην Εκπαίδευση δόθηκαν
δύο διαλέξεις από την προσκεκλημένη ομιλήτρια κ. Βασιλική Χρυσανθοπούλου, Επίκουρη Καθηγήτρια Κοινωνικής Λαογραφίας στο ΕΚΠΑ.
•
Η διάλεξη με τίτλο «Τόποι μνήμης στην ελληνική διασπορά»  πραγματοποιήθηκε Πέμπτη 1 Νοεμβρίου 2018 στην αίθουσα Κ21 στις 16.00.
Η διάλεξη με τίτλο «Η συγκρότηση και η μεταβίβαση της εθνοτικής ταυτότητας μέσα από τις αφηγήσεις ζωής» πραγματοποιήθηκε την Παρασκευή 2 Νοεμβρίου 2018 στην αίθουσα Εποπτικών Μέσων του ΤΕΕΑΠΗ στις 16.00.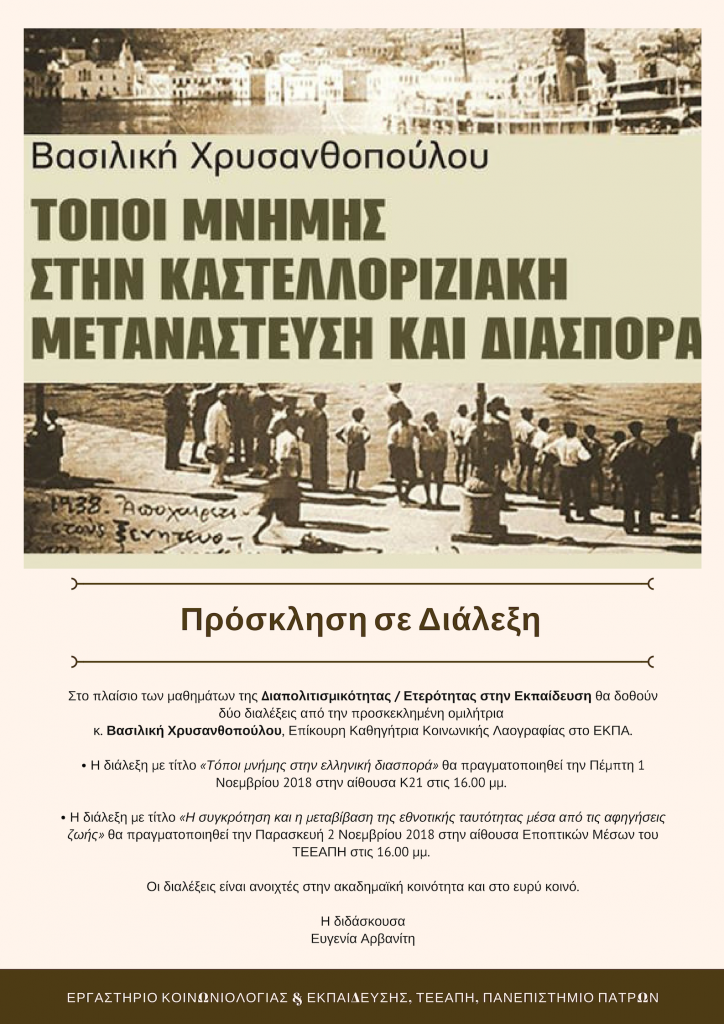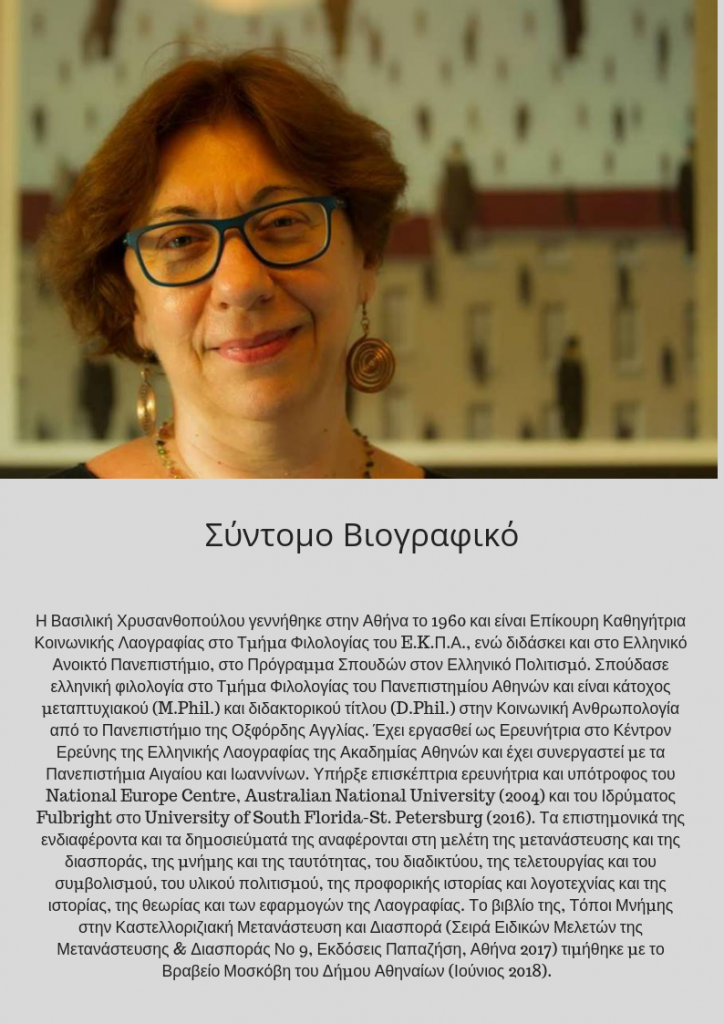 Οι διαλέξεις ήταν ανοιχτές στην ακαδημαϊκή κοινότητα και στο ευρύ κοινό.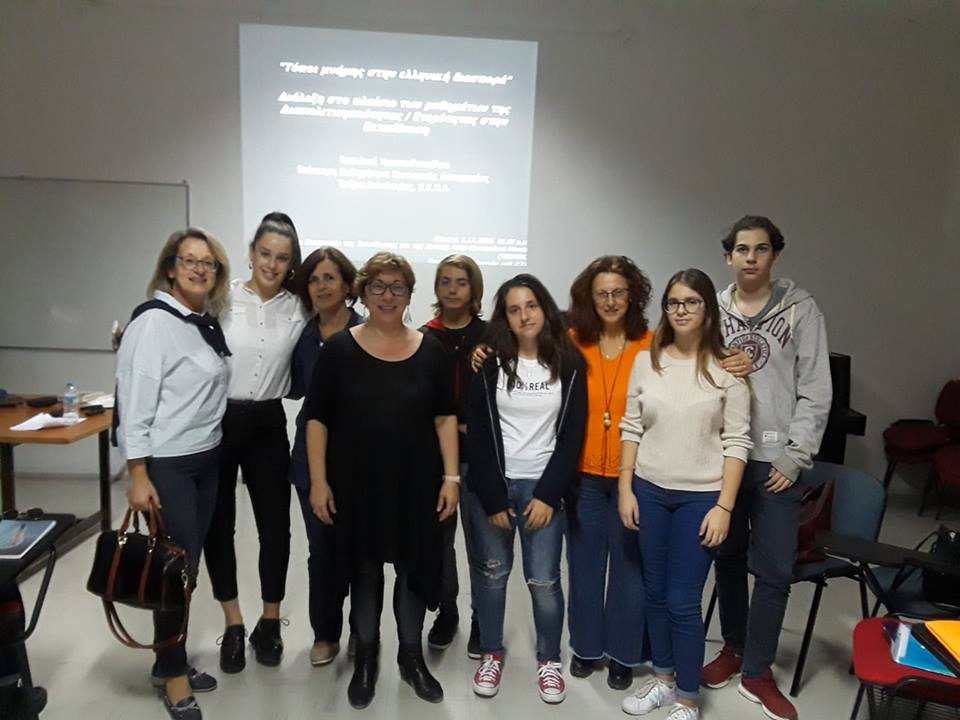 ---
MID-ATLANTIC COUNCIL ON FAMILY RELATIONS
ANNUAL CONFERENCE: Invited Keynote Address