Diversity advantage through collective learning
The purpose of our research projects is to provide a space of collective learning and action enabling local community members to voice their stories about their living in a multicultural Europe and narrate the diverse aspects of their identity. Home narratives, storytelling and reflexive dialogue create a learning space of transformation, which engages people in a practical way and enables them to navigate change, take responsibility, negotiate differences, resolve conflicts, think creatively, act innovatively, learn-as-they-go, collaborate and be flexible. Participants in our projects actively communicate with diverse local/ global audiences and negotiate cultural differences. Our ultimate goal is to use local networks/community members to provide narratives of home, dislocation/migration and diversity (material, corporeal and symbolic) and thus, readdress differences and similarities of living in our common home; Europe. The methodology and actions adopted here enable participants in different localities across Europe to share a common vision on diversity through the uniqueness of individual voices.
The forum on Intercultural Dialogue and Learning provides a wide range of research tools:
• An open access training platform (https://cgscholar.com/) which enhances differentiated teaching/learning in diverse populations (students and teachers).
• Access to the Common Ground Research Networks which provide relevant infrastructure for international outreach with conferences and research publications.
• Access to the Intercultural Development Inventory (IDI) research tool, which measures intercultural competence.
• Access to the Diversity Atlas, a research platform which records different dimensions of diversity in schools and organisations.
• A validated methodology/tools for recording children's/teachers' narratives and lived experiences (lifeworlds).
• A validated methodology to support intercultural dialogue through the annual Forum (Delphi method, Cooperative inquiry, world café scenario).
Current projects:
APELE
The purpose of the project is to record how prior experiential learning is recognised in different European countries for people with fewer opportunities, and how to provide them with access to studying in Higher Educational Institutions in Europe (Universities).
---
Erasmus Project + ReCULM "Up skilling Cultural Mediation"
This program has been designed for professionals employed in the field of Cultural Mediation, who seek to update and/or acquire new skills. Emphasis is given on how Cultural Mediators are trained to address the learning needs when involved in refugee contexts (informal, semi-formal and formal). The main outpout of the program is a training package for Intercultural Mediators available for educational use and it is free of charge.
Get Close To Opera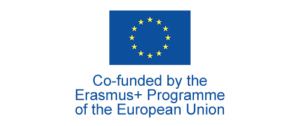 Training Opera Educational Area to foster Migrants Cultural Integration in Europe: Get Close To Opera. ERASMUS + KA 2 Strategic Partnership VET. This Erasmus project is led by Matera Hub and Teatro l'Albero, Matera, Italy.  This is a two year project which looks at the possible ways that the variety of art forms within opera could be used to create tools that can promote socio-cultural inclusiveness of migrants/refugees through the use of Muiltiple Intelligence Theory. Project partners include Opera Circus, RESEO, the European Network for Opera and Dance Education, the Network of Migrant Women, both based in Brussels, the University of Patras, Greece and ESART, an international centre of higher arts education in Barcelona.
Rebooting the Greek Language

The "Rebooting the Greek Language" project, is an app for Greek language learning run by the New Media Lab (Stavros Niarchos Centre for Hellenic Studies at Simon Fraser University). See video
Scholar

Scholar is a cutting edge, peer-to-peer "social knowledge" technology, for learning communities from Grade 4 to Higher Education.
Fulbright Research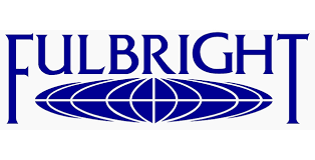 Culturally responsive teachers in the 21st century: Exploring professional narratives in Greece and America. A research of teacher narratives on divesrity funded by the Fulbright Foundation in Greece.