Training Opera Educational Area to foster Migrants Cultural Integration in Europe
Get Close To Opera
ERASMUS +
KA 2 Strategic Partnership VET
Το Διαπολιτισμικό Φόρουμ (Εργαστήριο Κοινωνιολογίας & Εκπαίδευσης, ΤΕΕΑΠΗ) του Πανεπιστημίου Πατρών σας προσκαλεί να συμμετέχετε στο πρόγραμμα "Get Close ToOpera" που εντάσσεται στο πλαίσιο των στρατηγικών συμπράξεων στον τομέα της Επαγγελματικής Εκπαίδευσης και Κατάρτισης (ΕΕΚ). Το πρόγραμμα αφορά στην ανάπτυξη και ενίσχυση των διαπολιτισμικών και κοινωνικών  δεξιοτήτων  εκπαιδευτικών και καλλιτεχνών, που δραστηριοποιούνται στον χώρο της Μουσικής, της Τέχνης και της Θεατρικής Αγωγής. Το φόρουμ Διαπολιτισμικού Διαλόγου και Μάθησης, εκπροσωπώντας το Πανεπιστήμιο Πατρών, συμμετέχει ως εταίρος μαζί με άλλους 7 φορείς από την Αγγλία, την Ιταλία, την Ισπανία και το Βέλγιο.
🔔 HAPPY HOLIDAYS! 🔔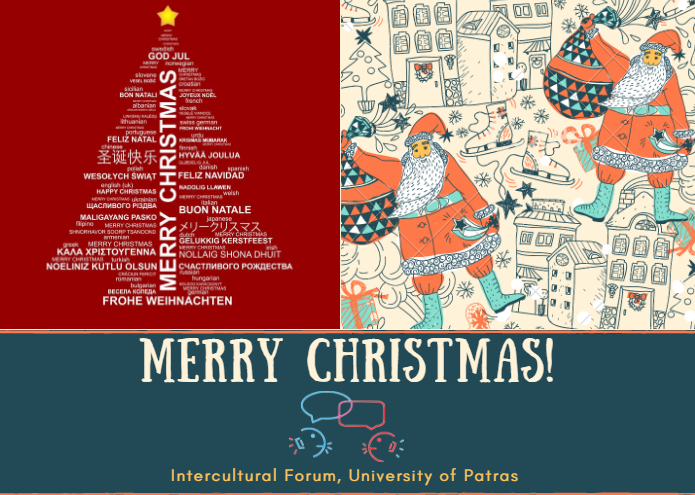 The 3rd Intercultural Forum in Vancouver this time!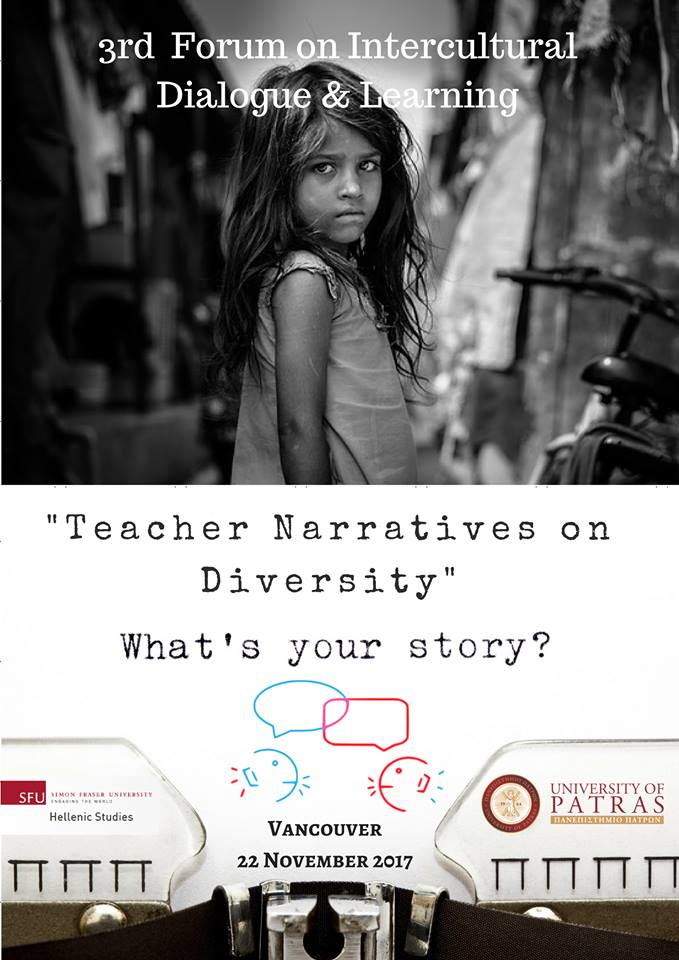 People are story-telling creatures. Narratives are essential feature of human nature as they define our identities, values, and worldviews. They are self-reflexive mechanisms creating a sense of internal order and security when dealing with overwhelming global experiences of mobility  and diversity. This special Forum focuses on professional narratives from the field of Diversity Education. Particular attention will be given on teachers' narration and experiences draw from the Canadian Context.